Digital Strategy and the Brand Experience
January 17, 2017 - Brand Strategy, Digital Strategy
Creating a Compelling Digital Brand Experience
Creating and executing a comprehensive digital strategy is a top priority for many brands. A critical aspect of any digital strategy should be the brand experience – how consumers will experience your brand across multiple and varied digital channels. At it's simplest, the brand experience needs to be consistent, relevant and valuable in the eyes of your audience. The complexity though, is in the details of creating those individual brand experiences that are inextricably connected at their core, but vastly different within each digital channel.
The goal of any solid digital strategy should be in ensuring that the brand experience is as continuous and as seamless as possible, no matter the digital platform, device or tool your audience is utilizing to engage with you.
Defining Your Digital Strategy
A digital strategy should start with identifying the who, what, where, when and how of what it is your brand is seeking to accomplish. It begins with defining goals and objectives and ensuring they are both measurable and actionable. Who is your target audience? Is it comprised of your key stakeholders, clients and customers, or the wider public? Once identified, it is imperative to understand what it is that your audience needs. What are their pain points? What primary problems or issues do they frequently encounter that you can provide a solution for. What can you offer that is relevant, valuable, interesting, attention-grabbing, shareable, etc.? Finding the value driver and complementary solution is the key to your digital strategy. You must also understand where your key stakeholders interact with your brand and when they will be most likely to engage with you. Be relevant where your audience is. Don't force them to interact with you on platforms that aren't natural or sustainable for them. You must adapt to your audience. Determine how you reach your audience across multiple digital channels and craft a digital plan unique for each. The digital world is not a one-size-fits-all paradigm. You need to identify the nuances of each channel and tailor your digital strategy and brand experiences for each. Seem like a lot of work? Unfortunately, it is. But the difference between a good digital strategy and a great digital strategy is rooted in knowing the ins and outs of your core audience.  The best place to start is by listening. Dedicate the appropriate time to listen to your audience before, during and after you define your digital strategy.
Establishing An Iterative Brand Experience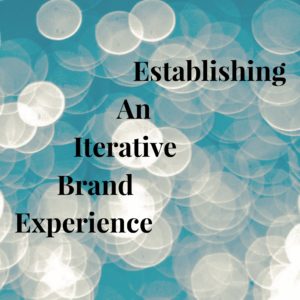 Once you have the planning piece locked down, you can start to establish how your brand experience will unfold across targeted digital channels. This is where creativity should be unleashed to answer the big question: Why? Why should your target audience care about your brand? Why would they choose to interact with your brand over others? Why would they share, comment or like your content? Why would they take action? Why would they buy from you? Answer the "Why's" and build your brand experience around these elements. The good and bad of our digital world is that while it is increasingly easy to use, the result is a lot of digital noise. We are all bombarded with thousands of messages and advertisements across all digital realms every day. Many people have become accustomed to tune out brand messages and advertising altogether. Therefore, to stand out and be noticed, brands must not only be creative to capture attention… but they must also be remarkable and impactful in the experiences they deliver. Regardless of the digital channel or when/where someone engages with a brand, the experience must be consistent. This doesn't mean the experience will be identical across channels, rather that it should be related, relevant, seamless and most importantly… iterative. One experience should lead to another and another. There is no end, just an opportunity to engage and re-engage. The goal is to connect your audience with your brand no matter where they are digitally – and to encourage them to stay engaged. If you've established a cohesive brand strategy, including identifying your digital brand voice and your brand positioning, then developing the brand experiences are that much easier. Your brand strategy should serve as your baseline (and should be woven into your digital strategy). When this happens, the fluidity of your brand experiences are greatly enhanced.
Building Relationships Through Interaction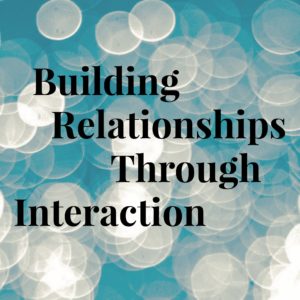 Establishing your digital strategy and brand experience is one thing.  Ensuring that you have an engaged and interested audience is another. The nature of digital media easily allows for two-way conversations. Brands that take advantage of this may reap the benefits of having deeper relationships with their audiences. And while the benefits of this heightened level of engagement are many, it also brings the complexities of amplification and new expectations. Consumers are more demanding than ever, and digital allows them the megaphone to share their experiences with their network as well as a wider audience… which when amplified has the potential to reach millions of people. Brands need to be cognizant of the benefits and challenges of these online relationships. It's not an excuse to not engage and interact with consumers though. Rather, it's an opportunity to learn from and nurture brand advocates with each and every brand experience.  

How does your digital strategy incorporate the brand experience? We'd love to hear your thoughts on digital strategy and the brand experience as well.  Please share your comments below.

Thanks for reading!  If you liked this article, we encourage you to join our community to receive our bi-weekly Digital Strategist Insider email newsletter.  


YOU MIGHT ALSO LIKE THESE